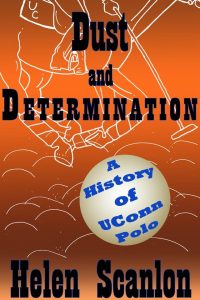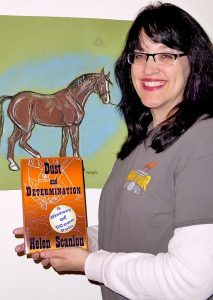 Hi everyone!
It's been awhile since I have checked in, so…
Happy New Year, and I hope your holidays were filled with laughter, good friends, loved ones, and good eats!
My fourth book, Dust and Determination: A History of UConn Polo has been published is available on Amazon: buy here!
And it already has its first review–five big stars! One reader felt compelled to email me to tell me she couldn't put my book down even though it was getting late and she should probably get some shut-eye. Another reader wrote that she fully expected a book full of boring sports statistics but found herself on the edge of her chair, hanging on each word. Well, the Huskies have an incredible story–it's why I was compelled to write this book. My aim is to put my readers in the saddle, mallet in hand.
Writing is a solitary business, so when I release my work to the world and get love in return–it's really quite heartwarming. Thank you, kind readers.
Dust and Determination was a blast to write, I am so happy it shows. I must admit, I didn't expect to love sports writing as much as I did. The history of UConn polo is a tale of fierce competition, unwavering perseverance, drive, guts, and friendship. And, of course, a love of one of the planet's most noble creatures: the horse. The horse is the reason for all of it.
I hope to have a book signing or two when the weather warms up a bit, watch this space.
Thank you again for all of your support!
~Helen