Hello, wonderful people! A new edited blog post, March 22, 2022.
I have news! My newest book, Lessons with Magic is ALMOST HERE! My readers have completed the proof, and now we are just waiting for the final. Then, it's PUBLICATION TIME! Yes, it takes time–a lot of time–to write, illustrate and publish a book. I appreciate your patience.
It is the quickest book I have ever written–Lessons with Magic is a story that I have held in my heart for a long, long time, and it finally jumped onto my laptop. I guess it just needed the right time to make itself known.
Writing this book was an emotional experience for me. Even though the book is a work of fiction, it is a personal story that draws from my own experiences with horses. Lessons with Magic is a tribute to the school horses of the world–those special horses who save lives, inspire change, and soothe fearful hearts with their gentle ways. I have had the distinct honor of knowing and riding many school horses, and they helped me to survive my chaotic childhood with an alcoholic father. The effects of growing up with the unpredictable and angry presence of my father's alcohol addiction followed me into my early adulthood, and it was the horses who came to my rescue, yet again. I owe so much to the equine. It's why I write books about them: my gratitude knows no bounds.
Their names and their faces are always clear in my mind. These horses were my teachers, my heroes, my friends.
Lessons with Magic is a book about overcoming fear and standing up to destructive forces. It is about discovering hope in the middle of a tempest. It is about how love always wins, just like the sun always rises. It is about regaining lost perspective and honoring the soul's purpose.
It is a book for those older kids who may feel all alone. You aren't. You are strong, you are brilliant, and you are worthy. Reach out for help and accept the kindness from those who care.
It is a book for those adults who survived and reclaimed their strength. And I salute you! You did it. 🙂
It is a book to help all of us celebrate joy, friendship, and our resilience. Lessons with Magic is a story that shows us that hope is always walking right beside us.
And a special thank you to Magic, my friend Jeanne's adorable Arabian chestnut gelding, for inspiring my title character. Oh my gosh, isn't he so cute? (photo by yours truly!) (because I am utterly smitten!)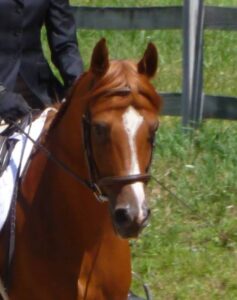 Keep checking back for updates, and if you are on Facebook–look up Helen Scanlon, Author and Artist and give it a 'like.' I post a lot over there–including the occasional disco video. *wink*
Best wishes, and happy spring!
Helen